Taiwan politicians exchange punches and throw pig guts in parliament debate over US pork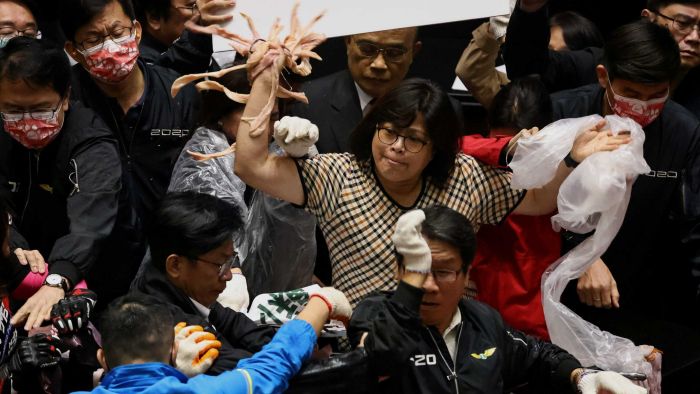 Legislators from Taiwan's main opposition Kuomintang (KMT) party have thrown pig guts and exchanged punches with other MPs in parliament.
Key points:
The opposition is protesting a recent Government decision to allow imports of US pork containing ractopamine
The additive is banned in the European Union and China
The ruling party has condemned the protest, saying it "stank up" the Parliament floor
It was the latest attempt by opposition members to try and stop the premier from taking questions, in a bitter dispute over easing US pork imports.
President Tsai Ing-wen announced in August that the Government would, from January 1, allow imports of US pork containing ractopamine.
The additive enhances leanness in the meat, but is banned in the…