Scottish First Minister Nicola Sturgeon pushes for independence referendum next year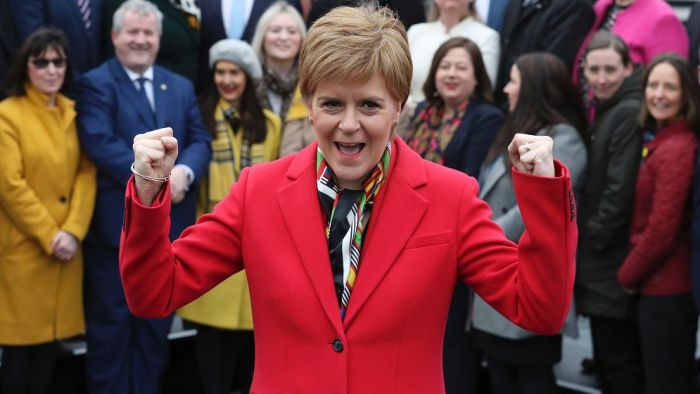 Scottish leader Nicola Sturgeon has said an independence referendum should take place next year.
Key points:
Ms Sturgeon says she wants a new independence vote in 2021, soon after May's parliamentary elections deliver a mandate
Scottish people last voted against independence in 2014 — with votes falling 55-45
The UK Government must approve the holding of another referendum but PM Boris Johnson remains opposed
The independence vote could wrench apart the United Kingdom after Brexit.
If there was another referendum and if Scots voted to leave, it would mark the biggest shock to the United Kingdom since Irish independence a century ago — just as London grapples with the impact of Brexit.
The pro-independence Scottish National Party (SNP)…